DACS-CJC link up on Training for Research Teachers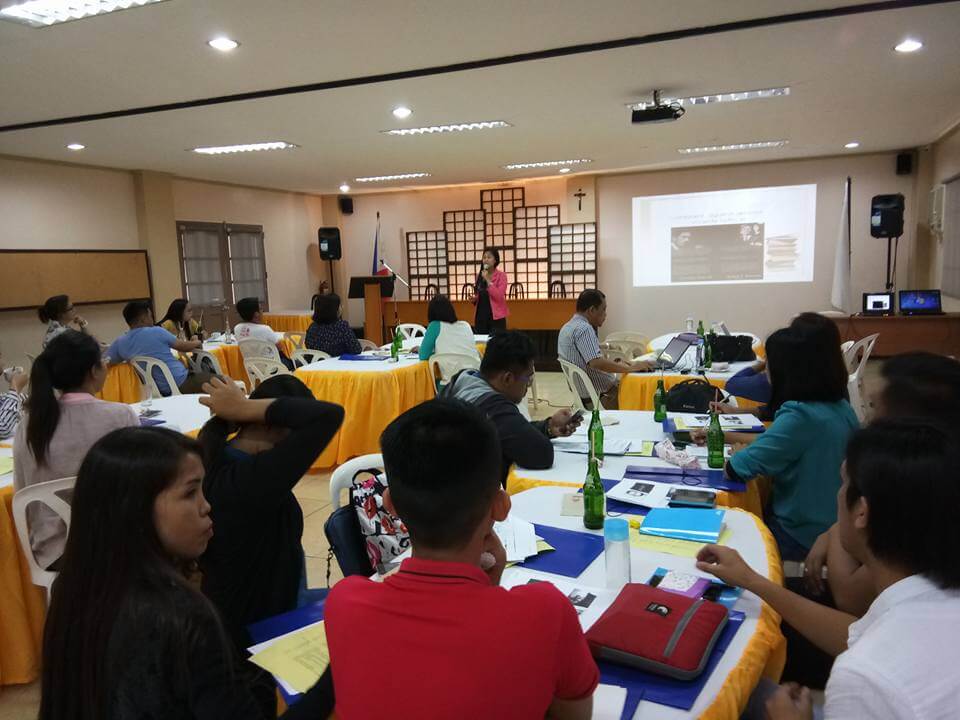 The Davao Association for Catholic Schools (DACS) and Cor Jesu College (CJC) collaborated in providing a special training for teachers teaching research in senior high school. The training was held at the DACS Training Center, Davao City last April 24-25, 2017 attended by teachers from private and public senior high schools in Region XI.
The objectives of the training were to: 1.) enhance knowledge on Quantitative Research; 2.) refocus pedagogy in teaching quantitative research to senior high school students; 3.) calibrate teaching strategies in quantitative research; and 4.) learn best practices in teaching research.
Mr. Jimmie-Loe P. dela Vega, MA, the executive director of DACS, gave his opening remarks highlighting the importance of research. He also shared how research seems to be not given so much emphasis, especially in the basic education level.
Dr. Randy A. Tudy and Dr. Ida G. Tudy from Cor Jesu College were the facilitators of the training entitled "Special Training on Teaching Quantitative Research in Senior High School". The training was also a review of fundamental concepts of quantitative research. "The focus of the training was on the strategies on teaching quantitative research but we also facilitated lectures and workshops to review their previous knowledge on this subject," said Dr. Randy Tudy.
To emphasize the best strategy in teaching research, Dr. Ida Tudy shared the output of an action research she and Dr. Randy Tudy conducted entitled "Using Action Research in Teaching Qualitative Study to Senior High School Students". Though the action research was on teaching qualitative research, Dr. Ida Tudy focused on the findings of the study which are also useful in teaching quantitative research.