CJC hosts 1st Senior High School Regional Research Congress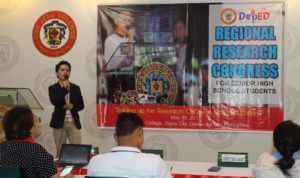 One hundred seven (107) senior high school students and teachers from Region XI participated in the first Regional Research Congress for Senior High School Students held last May 19, 2017 at Cor Jesu College, Digos City, Philippines with the theme "Building up the Research Culture in Basic Education."
With the offering of Grade 11 in the Philippines beginning school year 2016-2017 , one definitive improvement in the curriculum was the offering of two research subjects. Fresh from the just concluded school year, promising student-researchers were eager to share their research outputs.
The congress was organized by Cor Jesu College, in coordination with the Basic Education Department (BED) and Research and Publication Office (RPO). Endorsed by the Department of Education through a regional advisory signed by Atty. Roberto T. Escobarte, CESO III, regional director, the congress gathered participants from Region XI both from public and private schools.
"Since research is not complete without dissemination and publication, this congress is an avenue where students from Region XI showcase their research outputs," Dr. Randy A. Tudy, conference chair, said in explaining the rationale and objectives of the congress.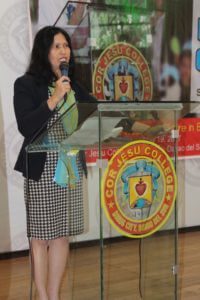 Dr. Janette G. Veloso, Chief Curriculum and Learning Management Division of the Department of Education, Region X, the keynote speaker, expressed her admiration to the students who participated in the said congress. She challenged them to continue doing what they have started.
Out of the 63 papers accepted for presentation, 61 were presented during the congress proper. The paper presenters were from Cor Jesu College, Davao City National High School, Davao Central College, Digos City National High School, F. Bustamante National High School, Maryknoll College of Panabo, Inc., Philippine Science High School, Polytechnic College of Davao del Sur. Tagum Trade National High School, Sto. Tomas National High School, University of Mindanao, and South Philippine Adventist College.
There were also participants with no presenters from Ma. Cristina P. Belcar High School and Pedro Arches National High School.
In her keynote address, Dr. Janette G. Veloso, Chief, Curriculum and Learning Management Division of the Department of Education, Region XI, challenged the participants to learn more.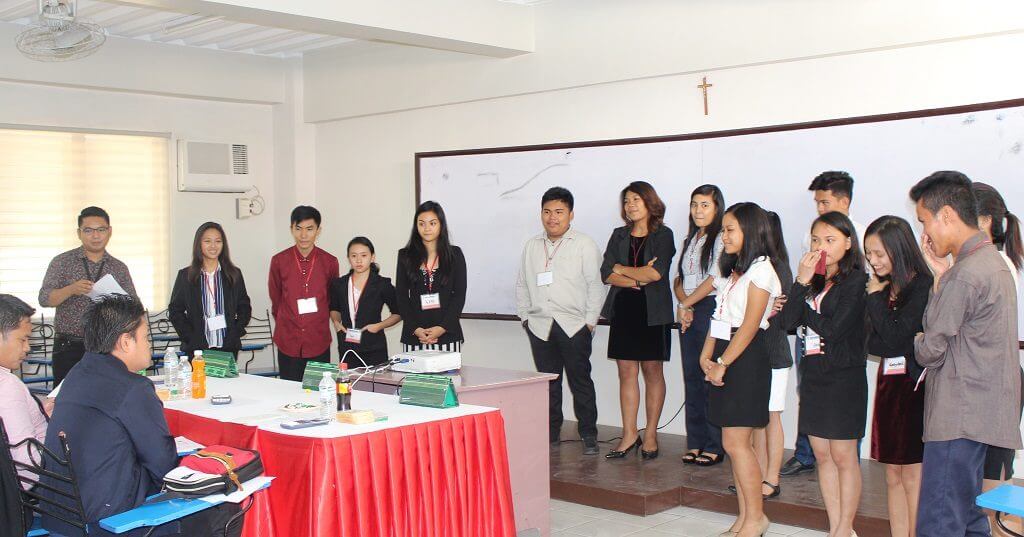 "Perhaps the key implication of having this Research Congress is setting a bedrock of participatory learning and ensuring that you will learn from each other. We hope that this mechanism will increase your momentum and resonate a message of taking proactive ways in making our day to day lives productive and worth emulating by the next generation," Dr. Veloso said.
Contributed by Randy Tudy, PhD