CJC eyes possible link up with Vietnam school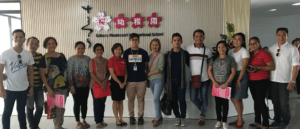 As part of Cor Jesu College's aspiration to expand its international linkages, selected college faculty members from the College of Education Arts and Sciences went to Vietnam to benchmark on the country's pre-school educational system and hopefully establish an official linkage with another educational institution.
Eleven faculty members of the Teacher Education division of CEDAS headed by its dean, Maria Elena Morales, Ph.D, flew to Hanoi, Vietnam on May 29, 2017. The teachers pushed through Hanoi this year after Sakura Montessori International School (SMIS) confirmed an invitation to Cor Jesu College teacher education faculty. While at the school, the teachers were allowed to observe classes, benchmark teaching strategies, learning materials, including the facilities and services in the pre-school department. They also had a conference with the some teachers and administrators. It can be noted that the teacher education division of CJC offers pre-school education as part of the Bachelor of Elementary Education Program. Mrs. Anna Liza C. Cerbo, Program Head of the BSEd and BEEd programs, said "Making an official linkage with SMIS would be a great opportunity to the teacher education students to experience the teaching-learning processes the Vietnamese way. This can also be a good opportunity for a future work destination for the graduates of the TED since the SMIS gladly welcomes Filipinos as teachers in their school".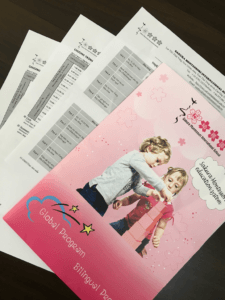 According to Dr. Morales, these international travels of teachers provide a great opportunity for them to look into the educational systems applied by schools in neighboring countries so that CJC teachers can enhance their practices, methods and strategies in teaching while also enjoying what other countries can offer in terms of tourism. She added that actual observing and experiencing what other countries are doing are great ways of imparting learning especially that we are promoting ASEAN unity.
Among the college teachers who went to Vietnam were Maria Elena Morales, Ph.D., Anna Liza Cerbo, MLMed., Maria Vinice Sumaljag, Ph D., Jean Cavalida, MAGC, RGC MSPSych, Lemuel Sayao, MA, Rosa Esperanza Tabora, MA, Rodrigo Carandang, MA, Darwin Arnosa, Harry Villasor, Princess Caballes and John Roy Palima. The teachers also went on tour in some of North Vietnam's attractions such as the Halong Bay and Hanoi's Hoan Kiem Lake, the Ho Chi Min Mausoleum as well as their popular shoes and bags street market.
Two years ago, the Teacher Education faculty conducted benchmarking in Malaysia and Singapore and successfully inked a memorandum of agreement with the University of Malaya in Malaysia for a cultural outbound program.
The teachers arrived in the Philippines on June 1, 2017 after the five-day visit.
Contributed by Lemuel Sayao, MA